Plenary Speakers
Sunday, July 31 at 2:00 PM in Loeb Playhouse (Stewart Center)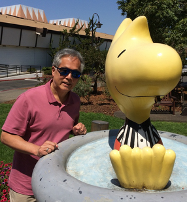 Dr. David Asai
Senior Director for Science Education
Howard Hughes Medical Institute
Title of Opening Keynote Talk: What the Little Red Hen Can Teach Us About Culture Change
Abstract
Forces have merged, events have collided, and stars have aligned. At this brief moment in time, we have the opportunity to lead the nation by modeling genuine culture change with respect to diversity in science. Achieving meaningful diversity means moving away from a "fix the student" mindset to a commitment to change the culture of science so that it is centered on inclusion through equity. Our culture is manifested by the structures we build, what we do, and how we behave. In the context of science education, changing our culture means re-imagining admissions, prerequisites, the curriculum, and the rewards structure, and it means that we must learn how to talk about race, how to teach and mentor in a culturally-responsive manner, and how to critically examine our current values.  
About the Speaker
David Asai is Senior Director for Science Education at the Howard Hughes Medical Institute. He directs the Undergraduate and Graduate Programs (UGP) group, which designs and leads programs focused on the development of students in the domain of formal education (for more information, visit here). UGP initiatives aim to re-center science and science education on inclusion, and are founded on the belief that faculty, staff, and administrators have the primary responsibility for creating equitable learning environments.  Current UGP programs include: (i) Inclusive Excellence, (ii) Driving Change, (iii) the Gilliam graduate program, (iv) the Science Education Alliance, (v) the HHMI Professors, and (vi) the Scientific Mentorship Initiative.  
David received the bachelor's degree in chemistry from Stanford and the PhD in biology from Caltech.  Before coming to HHMI in 2008, David was Professor and Head of Biological Sciences at Purdue University, and Stuart Mudd Professor and Chair of Biology at Harvey Mudd College. His research laboratory studied the structural and functional diversity of the molecular motor dynein. At Purdue and Harvey Mudd, he taught courses in cell and molecular biology, in particular at the introductory level.  David is an elected Fellow of the American Association for the Advancement of Science and of the American Society for Cell Biology. He currently serves as a member of the NASEM Committee on Advancing Anti-Racism, Diversity, Equity, and Inclusion in STEM.  
Wednesday, August 3 at 5:30 PM in Loeb Playhouse (Stewart Center)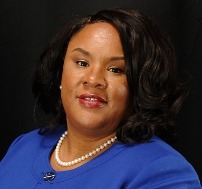 Dr. Zakiya S. Wilson-Kennedy
Ron & Dr. Mary Neal Associate Research Professor of Chemistry Education 
Assistant Dean for Diversity and Inclusion, College of Science
Louisiana State University
 
Plenary Title: Justice, Equity, Diversity, and Inclusion (JEDI) in Chemistry Teaching, Mentoring and Research Practice
Abstract
In 1975, W. T. Lippincott, the editor for the Journal of Chemical Education, shared an editorial entitled, "Four Problems for Chemical Education," wherein he highlighted a need to increase opportunities for women and minorities to succeed in our discipline and in the chemical profession. This was in fact one of the first diversity-focused calls to action in the Journal of Chemical Education. Decades later we are still grappling with how to respond to this call of action. In the wake of a national and international discourse on bias in our society, the emergence of a greater consciousness about systemic racism, sexism, ablism and other biases in higher education provides a unique opportunity to implement and study strategies that positively influence the inclusion of diverse groups. The chemistry community has made some advances in the discipline-based education research goal of "identifying approaches to make science and engineering education broad and inclusive;" an example includes the recent Journal of Chemical Education special issue on Diversity, Equity, Inclusion and Respect in Chemistry Education research and Practice. However, most chemists have not been formally trained in justice, equity, diversity and inclusion (JEDI), and more efforts are needed to engage in JEDI learning and practice in chemistry settings and to explore strategies to translate emerging JEDI research into practice. This talk will explore high-impact education practices, such as first-year programs, undergraduate research and international experiences, and JEDI design elements that support the success of individuals from historically underrepresented groups through inclusive high-impact education practices.
About the Speaker
Zakiya S. Wilson-Kennedy, Ph.D., is the Ron and Dr. Mary Neal Associate Professor of Research in Chemistry Education and the Assistant Dean for Diversity and Inclusion within the College of Science at Louisiana State University (LSU). Her research investigates the persistence of individuals from all backgrounds in STEM higher education and careers, focusing on faculty and student recruitment, retention, and success. Through these efforts, she employs mentoring models that integrate the theories of identity development, empowerment, social cognitive career theory, and community cultural wealth to create and test development structures that cultivate self-efficacy and agency, particularly for groups historically underrepresented in STEM. 
Dr. Wilson-Kennedy was recently elected as a fellow of the American Association for the Advancement of Science in 2021. She also served as the principal investigator for the 2014 Presidential Award for Excellence in Science, Mathematics, and Engineering Mentoring (PAESMEM) organizational recognition for the LSU Office of Strategic Initiatives and has received additional honors for her work in broadening participation, diversity, and STEM education: the NOBCChE Winifred Burks-Houck Award (2019) and Henry C McBay Outstanding Educator Award (2014), the ACS Stanley C. Israel Regional Award for Advancing Diversity in the Chemical Sciences (2011), Woman of Color STEM Achievement Award for Promotion of Education at the Collegiate Level (2011), the National Administrator Role Model Award from Minority Access, Inc. (2009),  and the LSU Outstanding Staff Award (2009).  She is a charter member of the Society of STEM Women of Color and the Metropolitan Baton Rouge Chapter of the National Coalition of 100 Black Women. She is also a founding contributor to the American Chemical Society (ACS) Women Chemists of Color Initiative. She received her bachelor's degree in chemistry from Jackson State University and her doctorate in inorganic chemistry from Louisiana State University.